Paul Robeson
The Artist as Revolutionary
04.03.2022 till 09.04.2023
Paul Robeson
The Artist as Revolutionary
04.03.2022 till 09.04.2023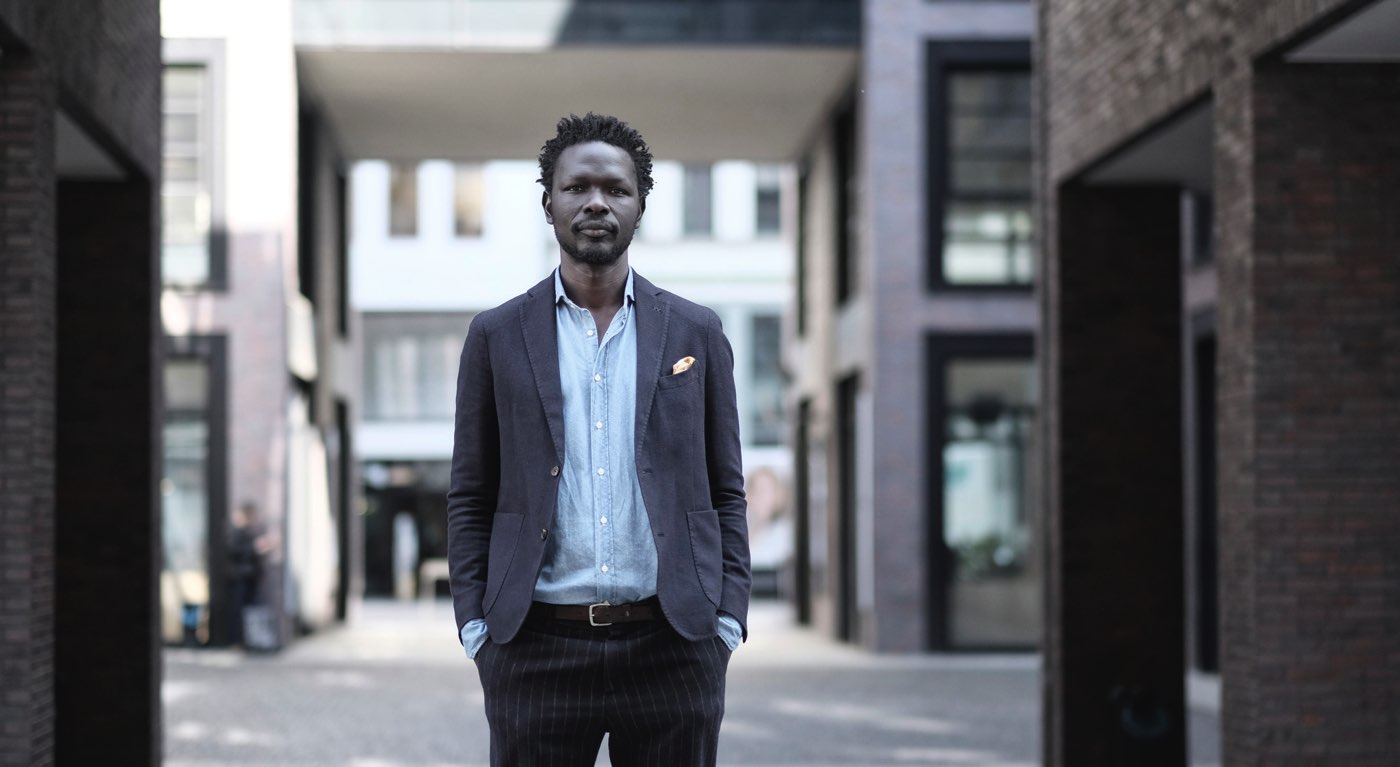 Paul Robeson program: Ibou Diop
Sunday / Zondag 02.04.2023, 19:00 H.
Ticket: € 5,00 (regular/student)

Get ticket
https://IbouDiop.eventbrite.nl
We are honoured to welcome one of the avant-gardes of the 'decolonise institutions imperative' in Europe Dr. Ibou Diop to be our guest. Dr. Diop is a historian of literature who was in charge of attending to the colonial legacy of the Humboldt Forum in Berlin. Join us in the former US Embassy in The Hague for a discussion about the persistent legacies of colonialism, the cultural transformation of Europe and its institutions. The discussion is moderated by the curator of the exhibition, Baruch Gottlieb.
One of the questions connected to our project on Paul Robeson (1898-1976) is to what degree the arts or institutions can serve an emancipatory agenda, like Black liberation. Robeson was able to instrumentalise the theatre and the concert hall to put forward his vision of a common humanity and promote the dignity of Black people, and the value of Black culture. Nowadays, we are in the 'decolonial turn' within (art) institutions, as a response to hundreds of years of structural injustice which actually produced and reproduced the wealth of neocolonial northern nations. How do we deal with that?
During this discussion, Dr. Ibou Diop discusses his experience on the inside of major cultural institutions and their decolonisation process, and his future vision. Diop is a cultural actor who is committed to addressing the legacy of colonialism and neocolonialism and the historical and ongoing subordination and exploitation of Black people. Through getting to know his interesting and critical practice, we get to have a look at the edge of what is acceptable in institutions currently. At the same time, we ask him to respond to the legacy of Robeson and Pan-African independence movements. What progress has been made since Robeson's time and ours?
Dr Ibou Diop is a historian of literature and curator based in Berlin since 2003, his major work focussed on the author Michel Houellebecq and was titled 'The Future of Humanity in a Globalized world in the work of Michel Houellebecq'. He was a researcher of African Literature and Cultures at Humboldt University and is currently director of Urban programming at the municipally funded project Dekoloniale in Berlin.
Conversation is in French & German and English translation.
Incl. free entrance exhibition Paul Robeson and a drink.